Have you been feeling like time is slipping by faster than before?
If so, this is a reminder to slow down and take stock. This month, our focus is going back to the basics of self-care, nourishing our internal and external landscapes.
For the month of May, we are celebrating all Mothers. We all know that we can't pour from an empty cup. This is our gift for you to replenish yourself or spoil someone you know who deserves it.
This promotion includes:
1 x Float / Sauna (Choose 1 Service)
1 x Massage (Acupressure / Myofascial Massage)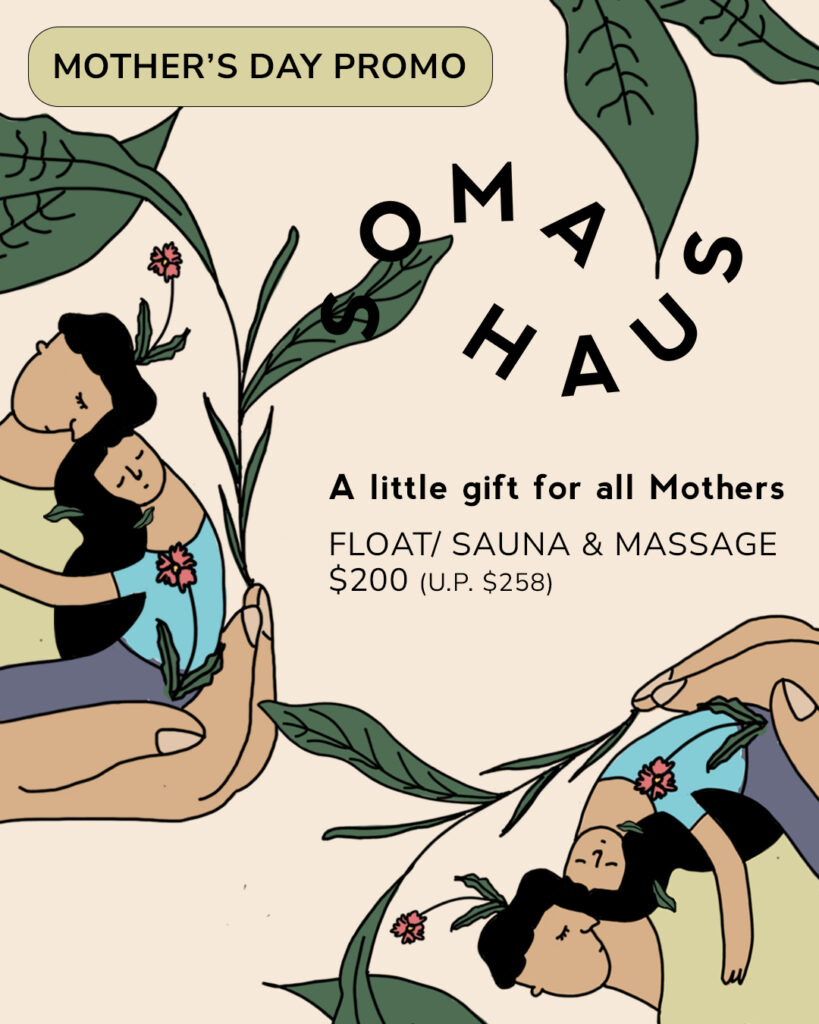 Perfectionism & Toxic Positivity Workshop: Mother's Day Special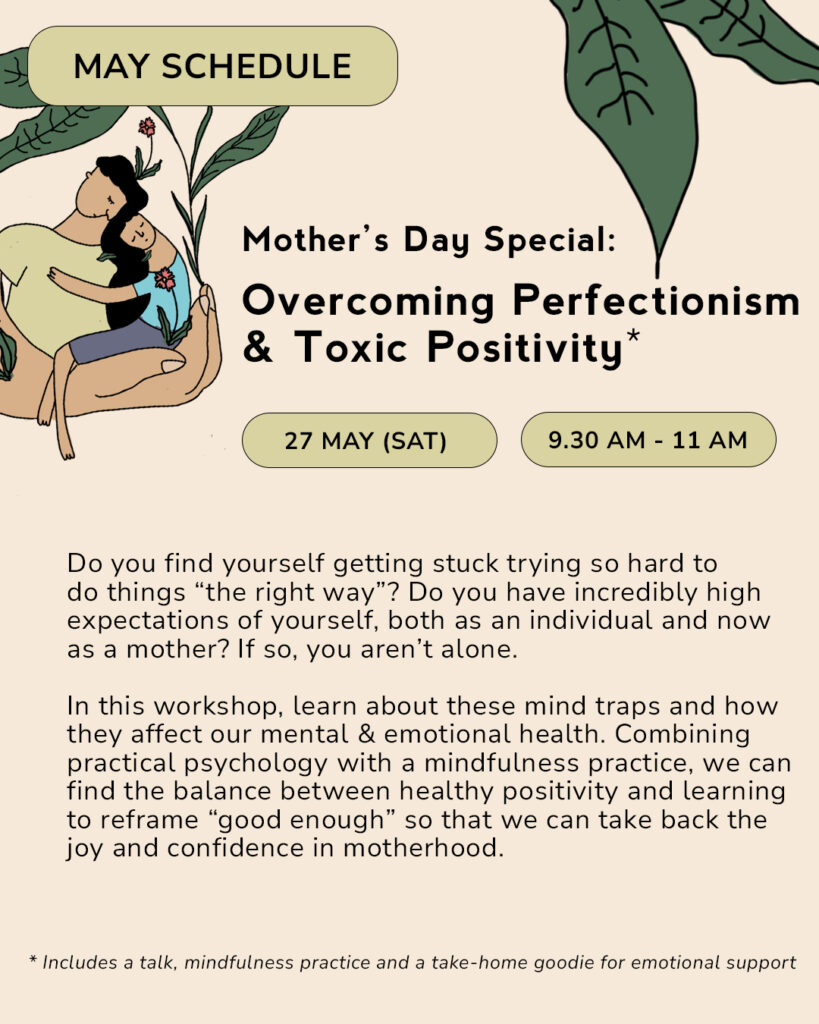 Positive thinking and perfectionism are often celebrated, encouraged, however behind the achievements, and the approvals, is an exhausted person who is stressed, anxious and fatigued from constantly feeling not good enough. Mothers often fall into the perfectionist trap of always taking care of others and trying to look and do their absolute best at every occasion.
In this workshop, learn about these mind traps and how they affect our mental & emotional health. Combining practical psychology with a mindfulness practice we can find the balance between healthy positivity and learning to reframe "good enough" so that we can take back the joy and confidence in motherhood.